The town of Alessano
About 56 km far from Lecce there is Alessano, birthplace of Don Tonino Bello, where historical and archaeological memories, which show the lively past of this town of Salento, survive; moreover, it boasts the closeness to a rugged coastline, lapped by crystal-clear waters, which makes it an unmissable place during a vacation in Salento.
What to see in the old town
In the past, the term "Leucadia" was used to refer to the region of the Cape of Leuca; during the Norman domination, Alessano became one of the most important towns in this area. Between the XV and the XVI centuries, the town attracted a huge number of families of merchants, in addition to a not small Jewish community, which settled in Giudecca quarter.
The Del Balzo, the Gonzaga and the Guarini are families that made their mark in the old town, that in the past was surrounded by city walls, later destroyed in 1867. Walking through the labyrinthic paved streets, indeed, you can admire the XV century Ducal Palace, the Lègari Palace, the XVII century Pyrrego Palace and the Renaissance San Giovanni Palace, beautiful with its façade in ashlar.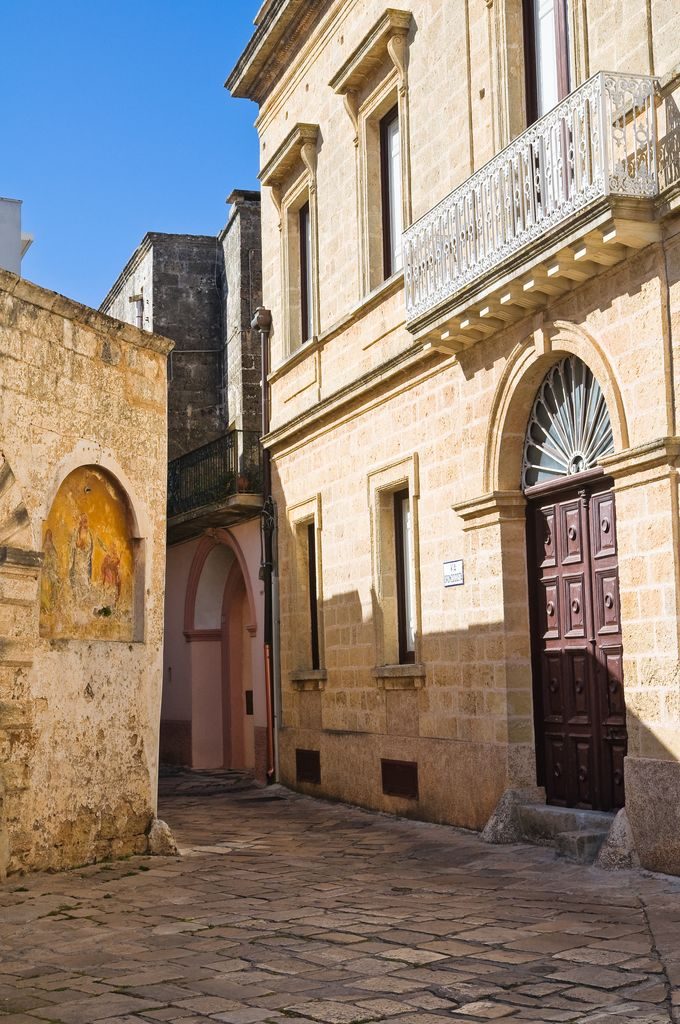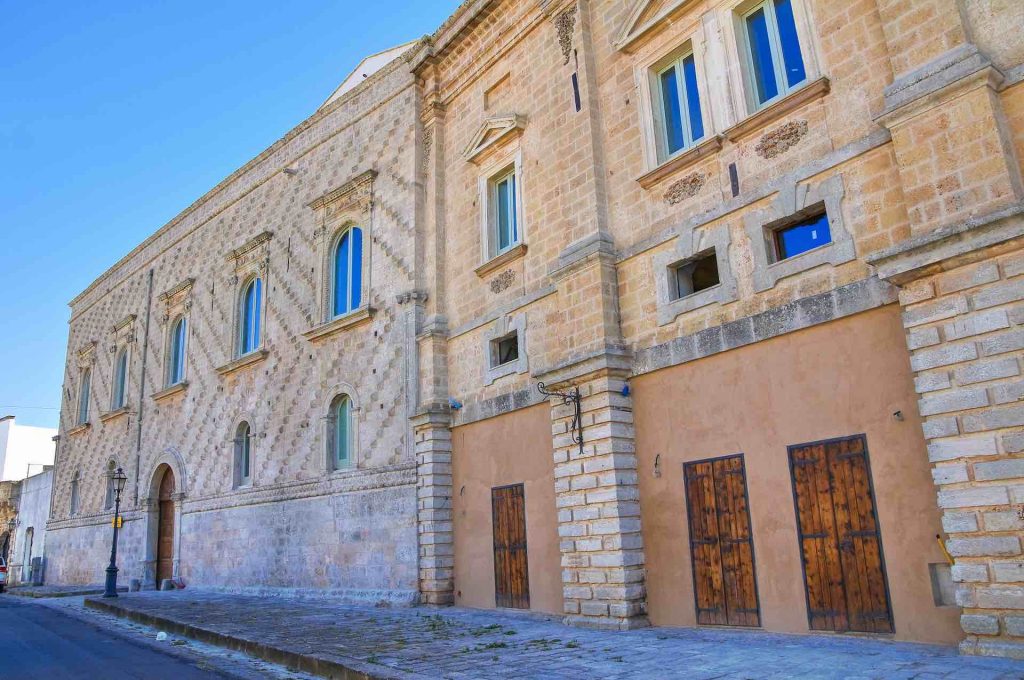 Alessano was bishopric and centre of the religious life until 1818, in the Neoclassical Church of San Salvatore, built in 1763 on the remains of a medieval building: going beyond the entrance, open on an incomplete XIX century façade, you will reach the interior where the painting of Tobias and the Angel attributed to Paolo Finoglio stands out.
In the Capuchin Church, dating back to 1628, instead, you can admire a spectacular XVIII century wooden altar.
Another important religious building is in its hamlet, Montesardo, on the top of Sierra dei Cianci: it is the byzantine church of Santa Barbara, within which frescos portraying the Blessing Christ are preserved.
The other hamlets of Alessano
In Macurano, where the hypogeum oil mills of Sauli and Santa Lucia are still functioning, there are the remains of one of the most important rupestrian villages in the South of Italy. The archaeological complex, where Basilian monks on the run from the East flagellated by the iconoclast troubles seems to settled, includes about 31 caves: you can distinguish houses, animal sheds, old oil mills and even a necropolis.
The tanks collected sewage through an ingenious system of canals: that made the ground fertile, in particular the olive trees made Macurano a centre very bound to the culture of oil.
One more reason to visit Alessano is the proximity to the coastline, where there is Marina di Novaglie, part of the municipality. Along this stretch of coast, lapped by turquoise waters, there are spectacular natural cavities, such as Grotta Azzurra, Grotta del Diavolo, within whose dark lair you can hear sinister rumbles, Grotta del Presepio and Grotta del Ciolo: this latter is named after the homonymous inlet surmounted by a 20 metres high bridge, loved by those who want to test their courage with audacious dips.